If you have ever wanted to know which are the most terrifying bridges in the world , there are some that just looking at them are scary, so imagine if you have to walk along them.
The concept of a "terrifying bridge" can change depending on its height, length, state and where it is located in the world, but they all have one thing in common: your life can be in danger if you do not follow the marked instructions .
Many of these bridges are tourist attractions in each of their countries, bridges that are visited by millions and millions of tourists year after year and that are usually taken care of on many occasions. However, there are also other bridges that are used by millions of people and thousands of vehicles every day, and that are much less well cared for. Be that as it may, we are going to list what we consider to be the 11 most terrifying bridges in the world.
Malaysia: the Langkawi Bridge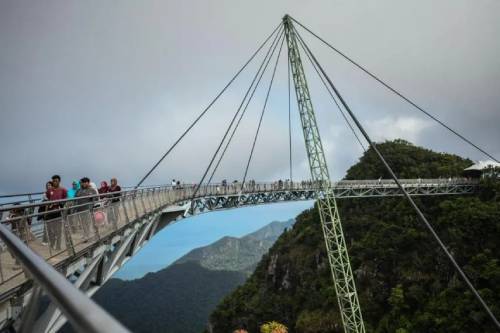 This bridge needs the support of a crane that, together with its railings that are not very high, make it quite dangerous to cross it. It is the longest curved bridge in the world.
United States: the Royal Gorge Bridge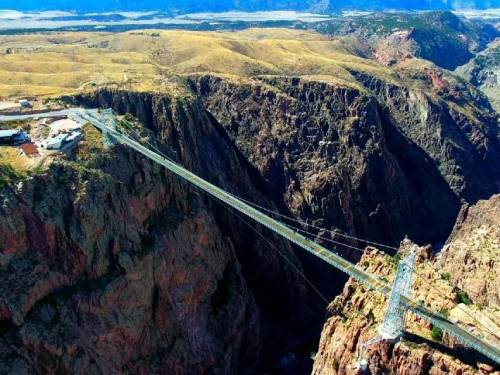 This bridge spans 290m above the Arkansas River, and is currently the tallest bridge in the United States. You better not look down.
China: Zhangjiajie Glass Bridge
This bridge has a transparent walkway, and you can see through it the precipice below your feet. There are people who are so afraid that they pass with their eyes closed and on all fours. In any case, it is a tremendously safe bridge and even hitting the glass with a mallet does not break.
Japan: Eshima Ohashi Bridge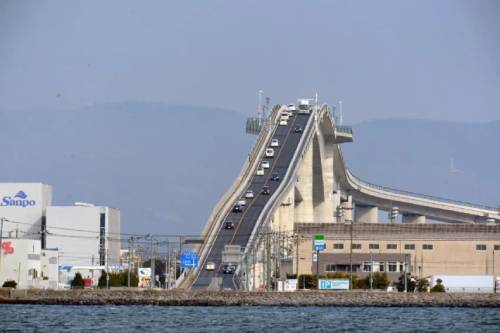 It is a bridge with a huge slope through which cars pass. Despite the continuous tremors in the area, it has never collapsed.
Switzerland: the Trift Bridge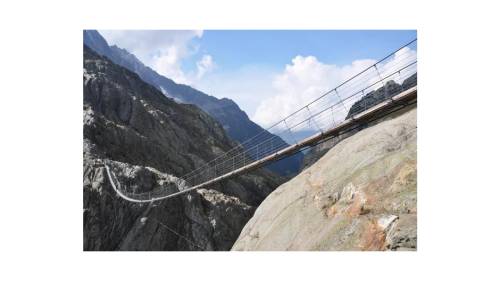 To reach this bridge before visitors, you must take a cable car and walk 2.5 km uphill. Despite its appearance, it is also quite safe.
Canada: Capilano Suspension Bridge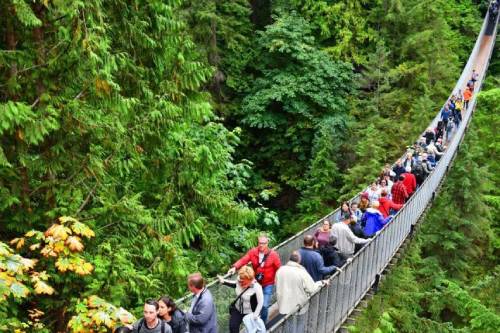 It is a fairly narrow bridge with railings to hold on to. The bridge itself is quite safe, but there have already been some deaths from people who have not respected the rules such as climbing on the railing.
China: the Sidu River Bridge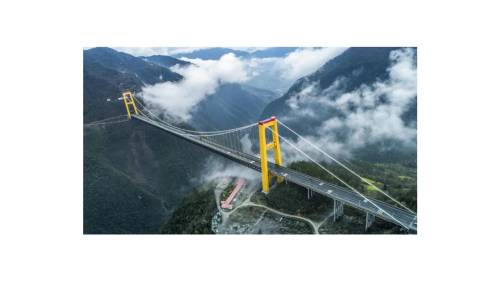 This spectacular bridge is a metallic monstrosity that can support more than 43 million tons of weight. Construction workers had to use a rocket to build the suspension cable.
Ghana: The Kakum Canopy Bridge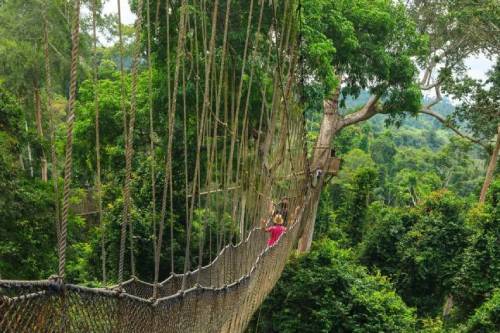 One of its main tourist attractions, under a walkway in the form of seven bridges that extend through multiple treetops. Doesn't seem like the best place to visit on a stormy day.
Pakistan: Hussaini Suspension Bridge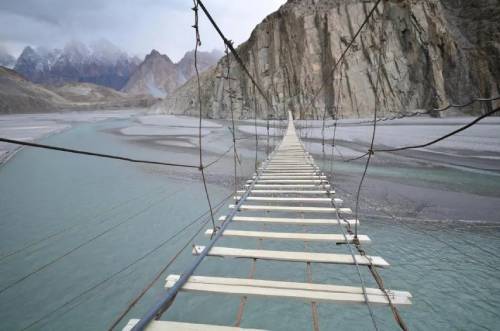 It has been considered the most dangerous bridge in the world. Words are unnecessary and few people in their right mind will want to go through it.
Nepal: the suspension bridge of Ghasa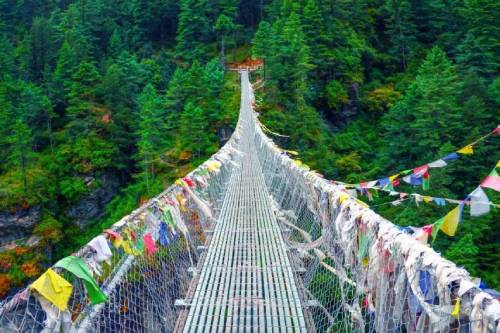 This pretty bridge is as colorful as it is unsafe. Although pedestrians can cross through it, it has been designed for cattle.
Myanmar: U Bein Bridge
It may not look like a bridge from a distance, but it is. The bad thing is that it is deteriorating over time, and one day it could end up collapsing. However, it is almost 120 years old.